I've read the first two books on the BSFA shortlist. Ancillary Justice is a rather good, exciting novel, full of ideas. The writing is functional rather than literary but Leckie is good at maintaining pace and expectation, good with the action scenes and good at the pseudo philosophical debates that deepen the themes around imperialism and identity. I'd happily recommend it to any sci-fi fan and especially to any movie fan, sick of all the brainless blockbusters that pass for sci-fi in Hollywood these days. There's a short piece by Ann Leckie here that explains some of her inspiration and an excellent review here.
Unfortunately I can't recommend Ack Ack Macaque with any fervour. It has a pulp sensibility but without any of the pleausres, and challenges, that good pulp provides. Instead you get a fast moving story with a few good ideas. It's not awful - the monkey definitely has some good moments, and Powell is good at pace and action. It's a shame some of the writing is SO bad. Why (pet hate) include similies if they aren't very good?! I really can't begin to understand how this got on the shortlist - in fact it's a little depressing.
Also, a few good recent bits and pieces: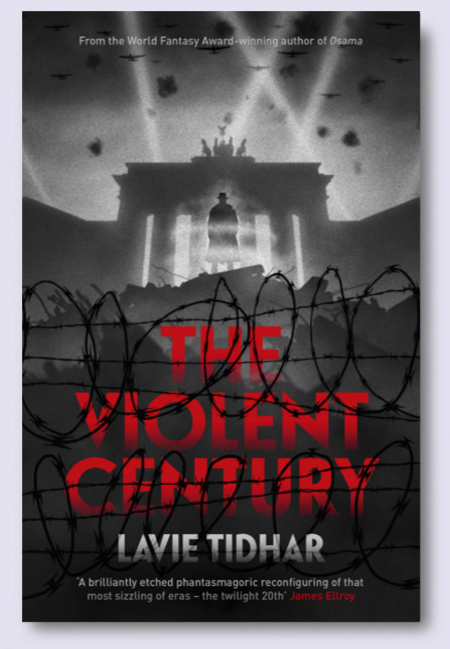 First, Steve Mosby on The Violent Century by Lavie Tidhar, a book I enjoyed very much indeed (though Christopher Priest didn't).
Tolkien (and any fantasy) readers should read this by

Amal El-Mohtar

who has a cool blog too. Her review of Thor: The Dark World almost makes me want to see it.
Ashamed to say I've never read any of Nicola Griffith's work despite hearing great things about Ammonite and Slow River. Hild however will be read THIS WEEK and I'm very excited.
Strange Horizons also has reviews of two other books I'm looking forward to -Wolves by Simon Ings (Nina Allan loves it, as does Toby Litt) and Jeff Vandameer's Annihilation.
Ian Sales has a good blog with good book reviews and a series of posts entitled
The future we used to have. The latest is very cool.